Madarao Kogen Mountain Resort
Welcome to the Madarao Kogen Guide
The Madarao Kogen Guide is currently under construction. Please bear with us!
In the meantime check out:
Madarao Accommodation & Hotels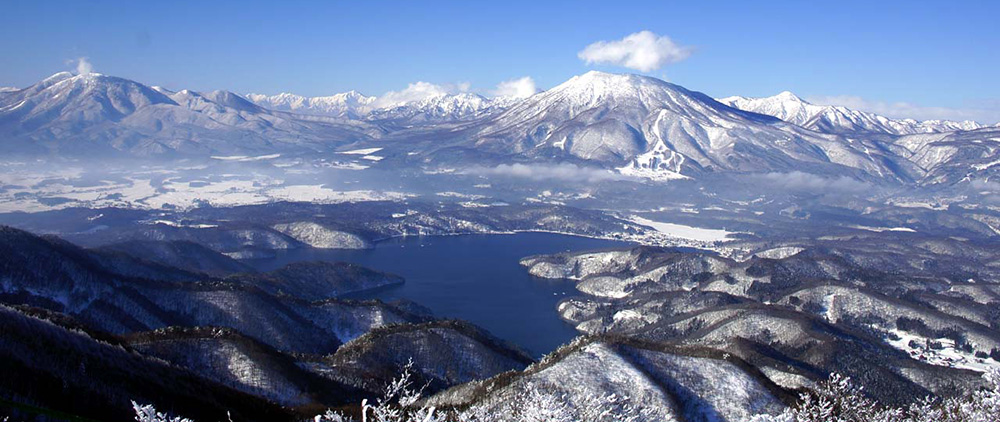 Madarao Kogen & Tangram Resorts in Iiyama City  and the surrounding areas area are located deep within the heart of the Japan Alps at the northernmost part of Nagano Prefecture, making it an excellent retreat during any of the four seasons. Here you can experience "ancient" Japan by visiting the many remaining temples or just by viewing its traditional landscapes that are spread across the region. Iiyama City is a former castle town within the Okushinano region of Nagano with many old Shinto shrines and Buddhist temples still standing side by side. The Chikuma River (the longest river in Japan) runs through the centre of the area and becomes known as the Shinano River when it passes into Niigata Prefecture. A virgin beech forest covers 400ha of Mt. Nabekura, providing great opportunities for hiking and sightseeing. The area prides itself on 'green tourism' and is known as 'Japan's hometown'
Skiing and snowboarding in Madarao Kogen
There are a number of high quality ski resorts in the region. These include Madarao Sympathique, Madarao Kogen, Tangram Ski Circus, Togari Onsen, Kurohime Kogen, Nozawa Onsen and the Myoko Kogen resorts. Please refer to our ski and snowboard page for further information. You can check out current conditions at Tangram Ski Circus and Madarao Kogen via our live web cams (above). Numerous bargain packages (lift tickets, discount coupons and ski packages can be found – particularly mid-week or in low season. Check at one of the local tourist offices for packages and coupons before heading up the mountain.
Accommodation
Need a place to stay? Check out more at our Madarao & Tangram accommodation guide
Weather
z
Onsen
z
Shopping
z
Event
z
Attractions
z
Webcams
z
Directions
z