Eating out in Madarao
Madarao restaurants & bars | Nightlife in Madarao Kogen
Madarao Kogen tends to be a lot quieter in the eating and drinking department than it's near neighbours Myoko Kogen and Nozawa Onsen. Nonetheless this is improving rapidly and after a day of getting in amongst the Madapow there are still quite a few small Madarao restaurants and bars in Madarao Kogen to relax with friends and meet the locals. Choices include a Japanese take on traditional Italian food at Rudolf, Jazzy - a jazz-themed restaurant bar, plus many good establishments featuring all the Japanese clasics like ramen, sukiyaki and okonomiyaki. There is also a good selection of bars and restaurants down the hill in nearby Iiyama City, including everyone's favourite - a sushi train! Download a Madarao Restaurant Guide.
Sometimes no English menu is available so, unless you just want to point, don't forget your Japanese phrasebook!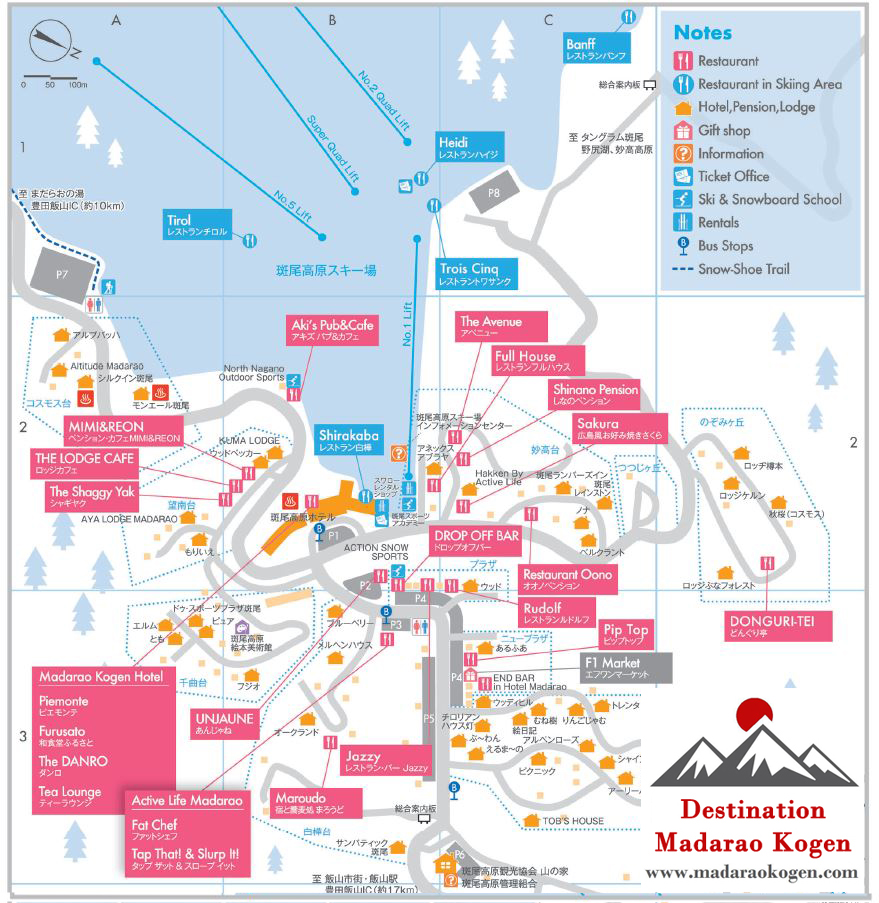 Click on the above Madarao Restaurant Map to check the location of all Madarao bars, cafes, restaurants and places to eat. To download the full Madarao Restaurant Guide with listings click here!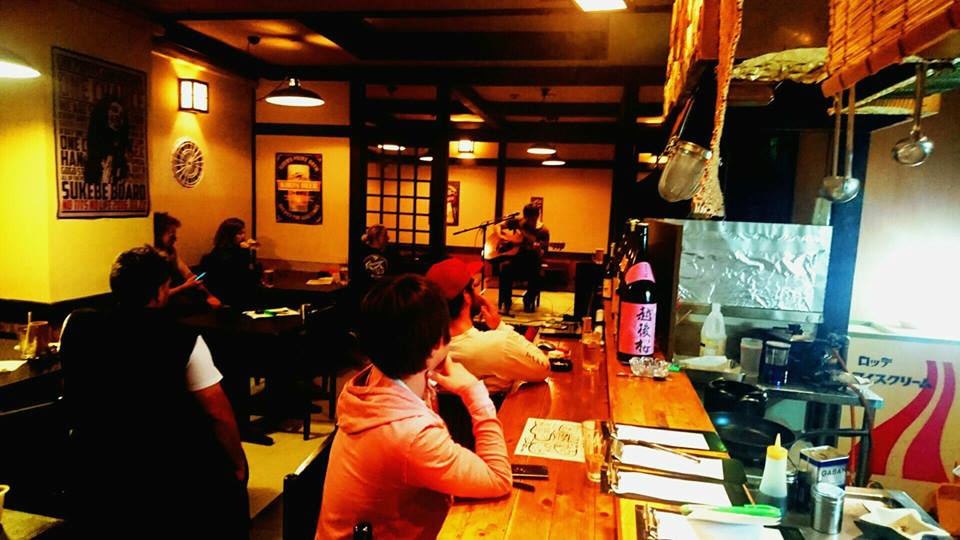 The surrounding prefectures of Nagano and Niigata area are famous for fresh regional produce producing the highest quality rice in Japan (known as koshikari), buckwheat noodles, sake (distilled from rice) and local vegetables such as Nozawana. The pure water that comes from the heavy snows each winter and fertile volcanic soil produce a bounty of delicious foods for both visitors and locals alike.
Featured Madarao Restaurants, Cafes & Pubs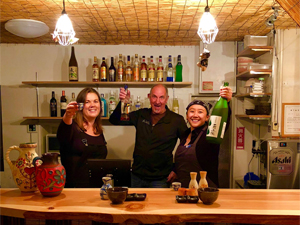 Imai Dokoro @ the Drop Off Bar
Imai Dokoro @ the Drop Off Bar (Map B2) is only a 5 minute walk from the base of Madarao lifts. This vegetarian/vegan friendly establishment offers a deliciously tasty selection of Japanese tapas and fusion cuisine plus a bar serving apres beers and sake bombs along with all your favourite drinks.
They welcome walk-ins for dinner with seating for up to 40 guests including the private room (seating for 8). Bookings are recommended for groups and families especially for the upstairs dining area. Imai Dokoro reviews
There is also a small cafe with great coffee, cakes and snacks at ski school office. Drop in before or after skiing for your fix. Drop Off reviews
JP Snowsports Lodge
Because snow, beautiful food and great customer service is in the DNA of JP Snowsports Lodge (Map C3) they will be organising irregular dinner settings throughout the season for both guests and outsiders. In their food they unite different corners of the world whilst respecting the Japanese notion of shun (season). The dinners are accompanied with home-made sour dough bread and local wines, beers and/or sake. Don't miss out on these nights!
Keep an eye on their social media channels (@japansnowsports) for the nights offered or contact them for restaurant inquiries/bookings via email or call (+81 50 5532 4969)

More Madarao Restaurants, Cafes & Pubs
Woody Hill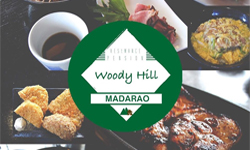 Restmance Pension Woody Hill serves delicious Japanese food and western food plus a range of unique drinks. Open to guests & visitors.
Raicho Supper Club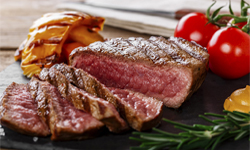 Supper Club at Lodge Raicho (Map C3) has an amazing menu. Beef, wagyu, fish and even vegetarian options, showcasing local ingredients
Reviews soon!
Piedmonte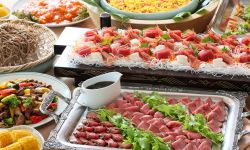 At Madarao Kogen Hotel the main restaurant is Piedmonte (Map B2), serving up mountains of food in the form of a family friendly buffet.
Furusato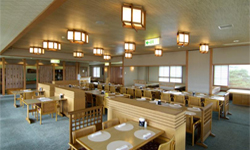 The Furusato Restaurant (Map B2) at Madarao Kogen Hotel offers shabu-shabu and kaiseki course dining in a more formal Japanese setting.
Reviews coming soon!
Maroudo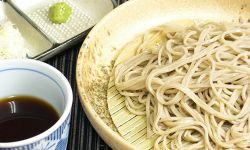 Specialising in homemade soba noodles and other beautifully cooked local Japanese dishes, Maroudo (Map C3) is the place to enjoy local delights.
Reviews coming soon!
Unjaune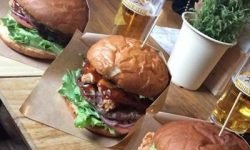 It's pretty much only burgers at Unjaune (Map B2), but it has generous portions and is open until very late. Great for families.
Caffeine'd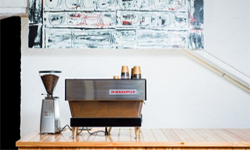 Located at the Active Life Hotel. With a variety of coffee styles & chilled atmosphere Caffeine'd (Map B3) is a great place to unwind.
Izakaya Suru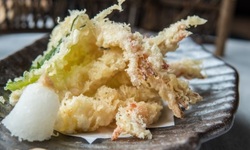 An authentic Japanese izakaya located at Xplore Hotel offering traditional beverages, nibbles and delicious Japanese hot plates.
Tap That!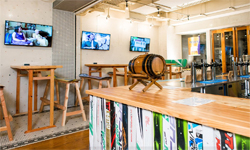 Tap That! Slurp It! (Map C3) is a casual dining place serving a variety of refreshing local craft beers and Japanese/Western food.
On Slope Madarao Restaurants and Cafes
On Slope Eateries
Quick list of your on slope food choices for Madarao
Banff - Japanese
Heidi - Japanese
Aki's Hamburgers (Tirol)
Trois Cinq - European/Japanese
Shirakaba - Japanese
These establishments are only open from mid-morning to mid-afternoon.
Shirakaba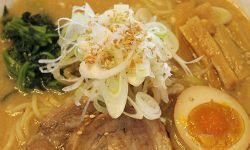 Restaurant Shirakaba is the closest restaurant to the ski slope entrance (Map B2). Make sure to stop by for steaming ramen and other favourites.
Reviews coming soon!
Aki's Hamburgers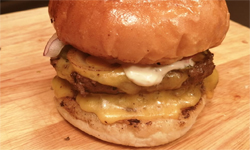 Aki's Hamburgers (in Restaurant Tirol - Map B1) is a new addition in Madarao. Specialising in all kinds of hamburgers & finger foods.
Reviews coming soon!
Restaurant Banff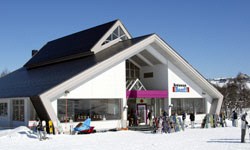 Found in the lower part of Crystal Course, Restaurant Banff (Map C1) serves great portions to hungry skiers.  Popular skier meeting place.
Reviews coming soon!
Trois Cinq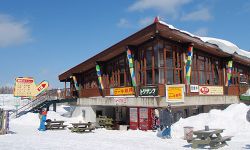 Trois Cinq
, right next to Lift No.1 (Map B1) offers a great selection of satisfying snacks and meals. Stop by to warm up and fill up.
Reviews coming soon!
Restaurant Heidi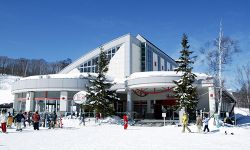 The on piste Restaurant Heidi (Map B1) has over 800 seats, making it Madarao's largest restaurant. Check out the ski jump toilets.
Iiyama Restaurants

Download a Madarao Restaurant Guide.
It's worth heading down the hill into Iiyama City at least one night during your stay. There's a night bus that heads into town at 4pm so you can visit one of various restaurants around the train station. Ask your Madarao accommodation for more details or see if they can help you arrange a sushi train visit and/or shopping tour.
Some of Iiyama's best restaurants are tiny, tucked into side streets off the beaten path. Walking around the southern end of the city, you will encounter dozens of great places to eat, which sell everything from pastries to afternoon tea and snacks. Several restaurants near the station boast particularly delicious fare.
Check out this Iiyama Gourmet Guide or download the Iiyama restaurant map.
Lake Nojiri Restaurants
If you are wandering down to nearby Lake Nojiri make sure to stop by Nojiri Lake Resort. Enjoy coffee and muffins in their cafe overlooking the lake.

Got some other Madarao restaurants to add? Send us the details!