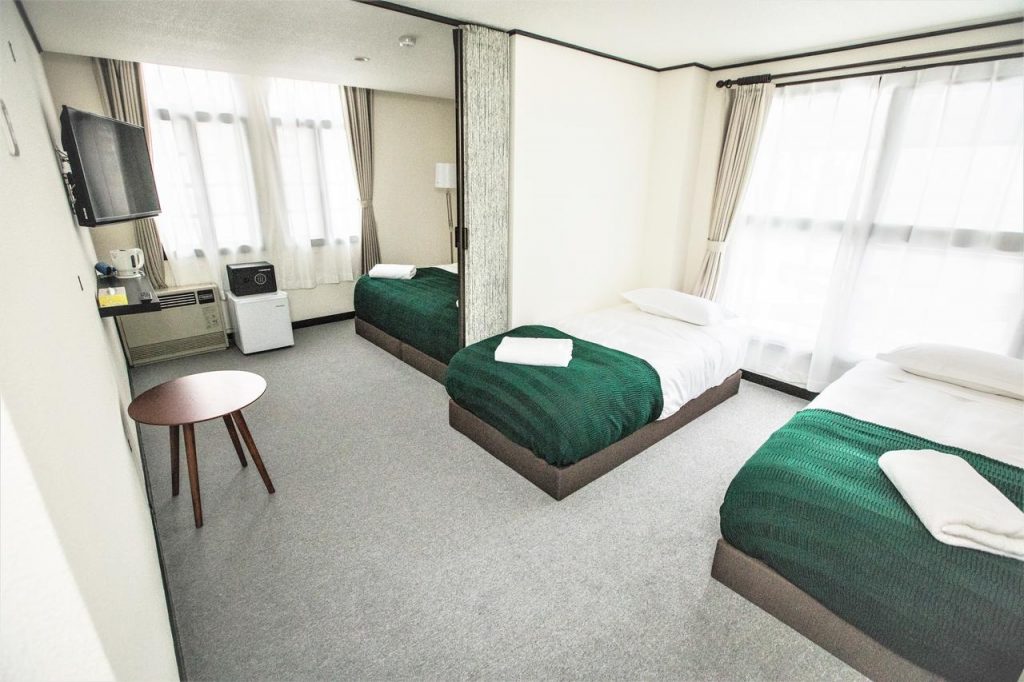 Hakken Madarao, Hakken by Active Life
Hakken Madarao Inn is a small, relaxed snow lodge offering ski-in access for guests. Situated less than 5 minutes walk from the Madarao resort chairlifts, Hakken Madarao by Active Life was freshly renovated in 2017. Madarao Hakken offers a unique experience for guests in some rooms, blending modern western style comforts with traditional Japanese tatami floors. Hakken, meaning 'discovery' in Japanese, inspires Active Life to offer their guests a unique experience filled with modern comforts, served by friendly English native-speaking staff. All rooms are equipped to provide every convenience you could need for your stay, including free Wifi, private bathrooms, western style beds, an LCD TV, a safe, and a fridge.
Check prices and make bookings for Madarao Hakken Lodge below, or click here.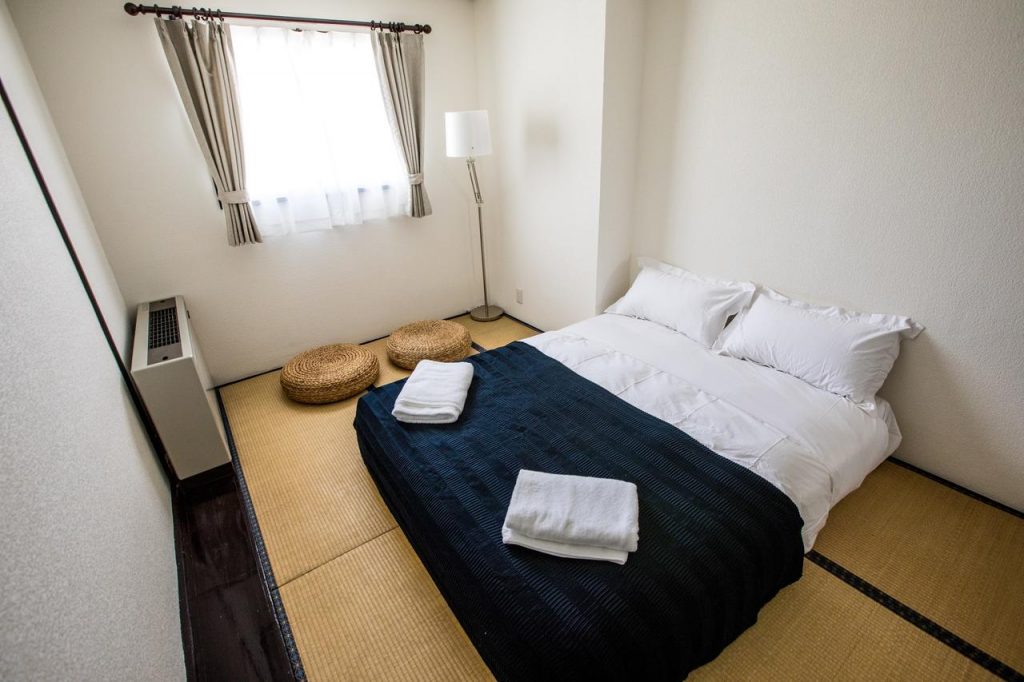 Rooms at Hakken Madarao
Hakken Inn Madarao by Active Life offers three attractive room styles for their guests:
Family room (sleeps up to 4 people);
Deluxe triple room; or
Standard twin room.
Check prices and make bookings for Madarao Hakken Inn below, or click here.
Tags: Hakken Madarao, Hakken by Active Life