Other Madarao Kogen Hotels & Madarao Accommodation
More choices of Madarao Accommodation and Madarao Kogen Hotel
Blueberry Pension is located a 2-minute walk from Madarao Kogen Ski Resort and offers free Wi-Fi at the lobby and a cosy shared lounge with a fireplace. Carpeted rooms come with a TV and western bedding. Some rooms come with a magnificent view of the Shigakogen Mountains. Bathrooms and toilets are shared with other guests. After a day of skiing or hiking, guests at Pension Blueberry can relax in the public bath or warm up by the fireplace.
Altitude Madarao (formerly Fox Alley) has a fantastic location only one minutes walk from the Madarao ski piste. All guest rooms are equipped with ensuite bath and toilet. The hotel is a brick Western-style building with a classic interior. See reviews
Just 500 metres from Madarao Ski Resort, Pension Woody Hill offers ski-to-door access with simple Madarao accommodation. Pension Woody Hill provides a nice Japanese experience with Japanese meals & hosts that speak only minimal English. The pension has comfortable yet basic western twin rooms, with or without ensuite bathroom. A continental or Asian breakfast can be enjoyed as well as free WiFi.
Madarao Elm Pension provides hospitable and comfortable pension style lodging with a female owner. Ski equipment can be rented and stored on site. A concierge service and an ironing service are available at the front desk.
Fujio Pension boasts connecting family rooms something not common in Madarao-kogen pensions. There are also choices of twin room with bath and toilet or a combination of bed and tatami-floored rooms. A popular choice for visitors seeking Madarao accommodation.
Hotel Monaile Madarao has a great ski - in / out location right next to the slopes. Complimentary use of the facilities of Madarao Kogen Hotel and a shuttle service between the hotels is included. Spacious rooms are equipped with a refrigerator, a flat-screen TV and an en suite bathroom.

Located within a very short walk from Madarao Kogen Ski Resort, Hotel Silk Inn offers cosy accommodations and two public hot spring baths that can also be used privately. Air conditioned rooms are fitted with a seating area, an en suite bathroom and a flat-screen TV.
Beautiful sunrise and cloud views can be had from your room window at Mountain Inn Maroudo in the early morning. Pension Maroudo offers a 24-hour hot public bath, ski gear rentals and a fireplace at the lounge. The hosts will collect guests from the JR Iiyama Station.
Guests at Pension Pure can enjoy nice meals and great views of the nearby ski area. Pension Pure offers a 24-hour hot public bath, Western rooms and ski equipment rentals. This pension is only thirty minutes by bus from JR Iiyama Station and a 15 minute walk to the ski area.
Other Madarao Kogen Hotels & Madarao Accommodation
Tangram Hotels | Tangram Ski Accommodation
Hotel Tangram
Madarao Tokyu Resort Hotel Tangram  is a spacious and modern Western-style hotel - casual and reasonably priced, offering bed and breakfast. A range of facilities including a bright restaurant area with big windows overlooking the Tangram Ski Circus slopes. Every guest room is a spacious 40 square metres. See reviews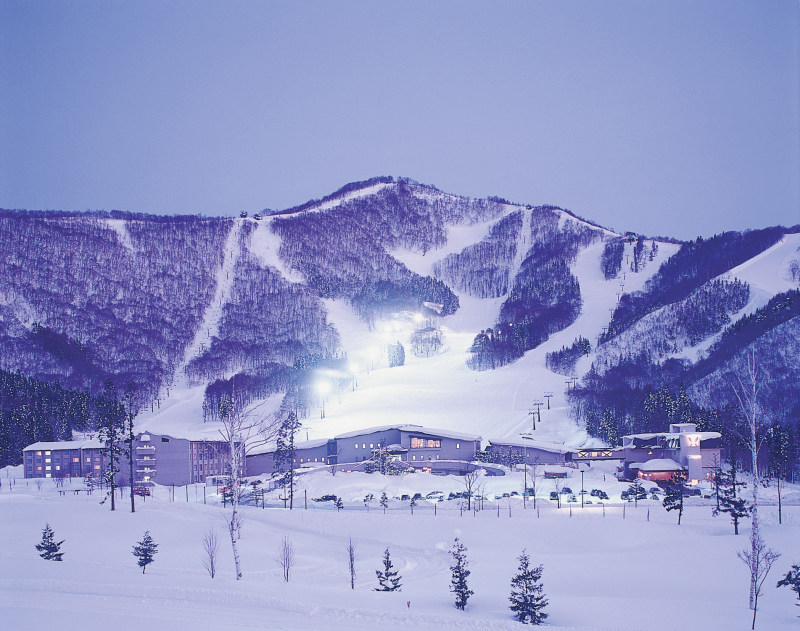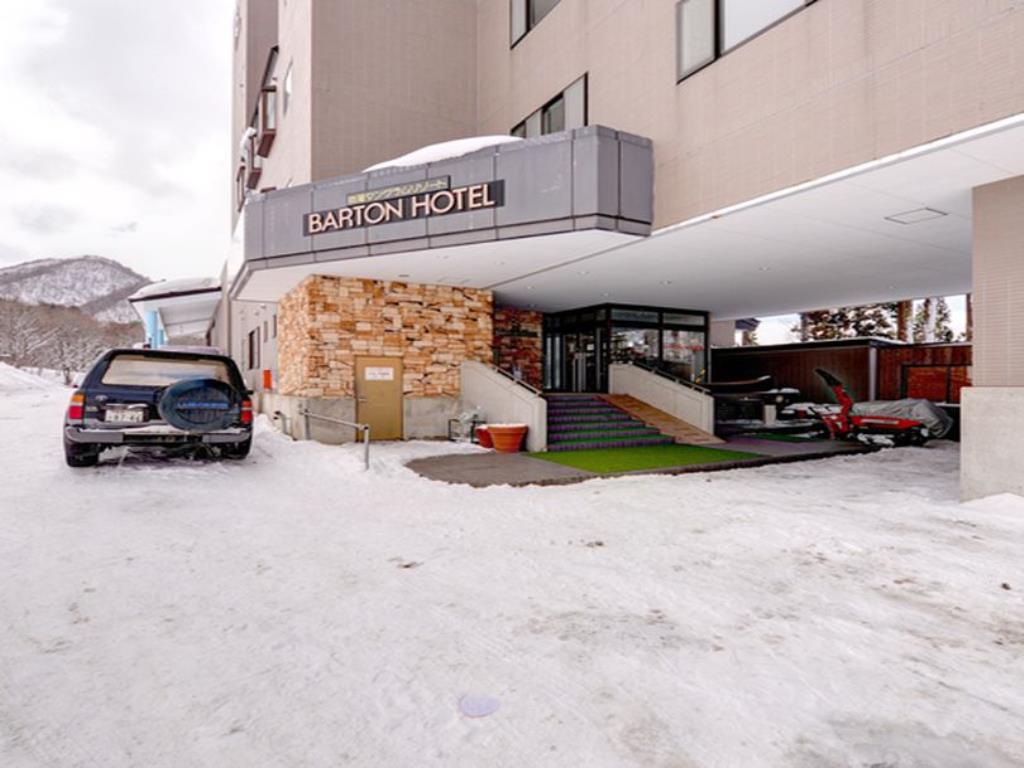 Barton Hotel
Barton Hotel is only twenty minutes by car or taxi from Myokokogen station on the way to Madarao & Tangram. The hotel offers a variety of room styles, offers both an inside and outside onsen and is conveniently close to local ski resorts. Please note that guests with a tattoo may not be permitted to enter public bathing areas and other public facilities. To use the property's free shuttle from Myokokogen Station, please make a reservation at time of booking.