Don't mess around. Get the best prices for Madarao hotels and Madarao Kogen accommodation instantly!
Madarao Kogen Accommodation & Hotels
Looking for Madarao accommodation? You've come to the right place for Madarao hotels and accommodation in Madarao. Madarao Kogen and the nearby Tangram Resort are popular year round resorts. In winter the ski runs are uncrowded during weekdays with a good selection of runs, some nicely groomed trails (although 60% of the courses are ungroomed), and there are also very impressive views of Mt Myoko on a clear day. There is a great variety of Madarao accommodation from cosy ski lodges with great food such as Alpha Lodge, the upmarket Madarao Kogen Hotel or the almost ski-in, ski-out Monaile Hotel. Check out the following Madarao Kogen Accommodation, Madarao Hotels, Pensions, Lodges & Inns.
Featured Madarao Accommodation
Alpha Lodge Madarao


Alpha Lodge Madarao is a newly re-opened Madarao ski lodge in a great location near some of the best Madarao restaurants and bars and only 200 metres from the lifts. Alpha is a comfortable bed & breakfast style ski lodge offering good old-fashioned mountain hospitality. Although the lodge is well located close to lifts and a good variety of restaurants, the area itself is very quiet and peaceful because of the pine forest that surrounds the pension in a winter story book setting. Alpha Lodge is fully licensed and the bar is open for apre drinks between 4pm and 7pm each day. There is a spacious and comfortable dining room, bar, games room, laundry, and drying room for the convenience of your stay. Free Wi-Fi is available throughout the lodge. Contact us for more details and/or a quote.
Madarao Kogen Hotel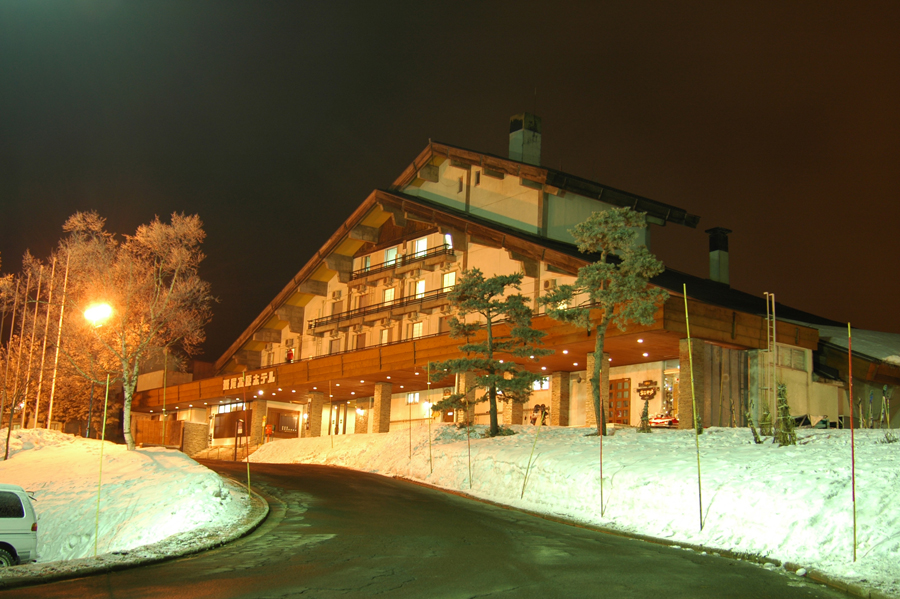 Madarao Kogen Hotel offers ski-out convenience, being situated right at the top of the Madarao Kogen ski lifts. The hotel offers a beautiful view of the Madarao Plateau plus an onsen onsite. The restaurant serves authentic Italian dishes, Japanese cuisine made with ingredients freshly plucked from the Sea of Japan, or Chinese dishes. Madarao Kogen Hotel is family friendly with English speaking concierge and handily located close to ski rentals, restaurants, etc. Packages with ticket available – contact us for more details and/or a quote.
See more info on this Madarao hotel or check Madarao Kogen Hotel vacancies online now!
Tob's House, Madarao Pension

The location of Tob's House Madarao Pension is quite good with restaurants and convenience store in close proximity and only a ten minute walk to the ski lifts at Madarao Kogen. Free transportation service from and to the ski slopes is also available. Free Wi-Fi is available in the public areas and guests can rent ski equipment on site. Ask the owners and they can arrange a video of your day skiing. Guests can watch movies in the rec room, or get to know the owners or other guests over a few drinks. Some rooms come with a private bathroom, while some share bathroom and toilet facilities. With a friendly owner and a top-notch cook catering to guests, this Madarao accommodation will make sure you feel at home. Contact us for more details and/or a quote.
See more info on this Madarao pension or Book Tob's House, Madarao Pension in Madarao Kogen now!
Raicho Lodge Madarao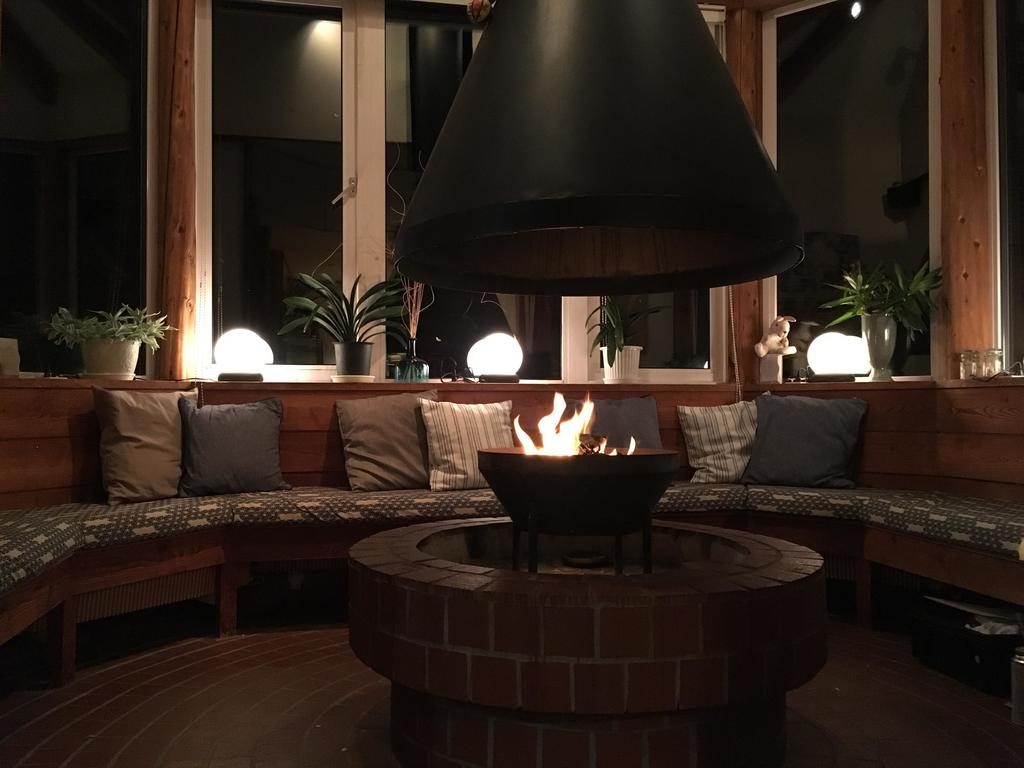 Raicho Lodge Madarao – a place you can call home for your Japan ski adventure. The Raicho Lodge Madarao team will take care of all your holiday needs with rtooms that have been newly refurbished with a modern Japanese concept to provide you comfort for an enjoyable stay. The rooms of varied sizes sleep two to four people, providing options whether you're travelling on your own or with family and friends. After a day in the snow, kick back by the warm fireplace with your favourite après ski tipple and Japanese tapas.
Click here to check vacancies and prices for Raicho Lodge Madarao or read Madarao Lodge Raicho reviews.
Madarao Accommodation Partners
Search Madarao Accommodation & Hotels with our valued partners.
Get instant confirmation!
Alp Bach Madarao Lodge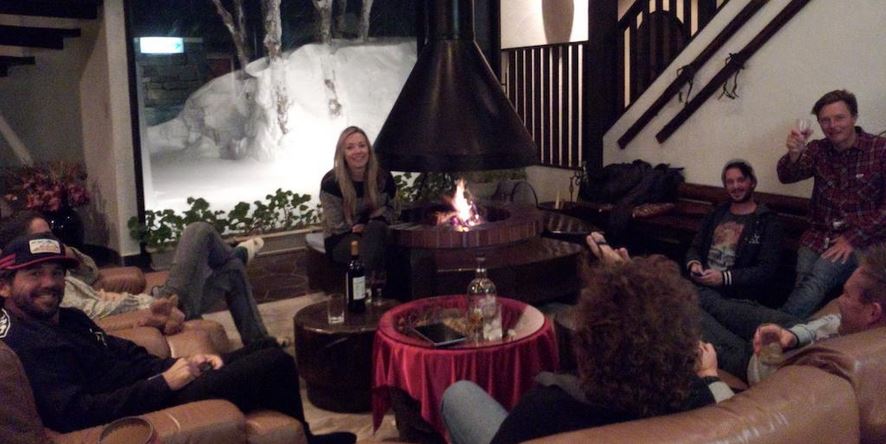 Looking for Madarao accommodation that is great for families and/or couples? Mine hosts Naoko and Ukihiro will make you feel right at home at Alp Bach Madarao Lodge with an intimate family friendly atmosphere. Located right in front of Madarao Kogen Ski Resort's ski slope, you can ski right to the front door. Contact us for more details and/or a quote.
See more info on this Madarao accommodation or book Alp Bach Madarao Lodge now!
Madarao Lodge Annex Aburaya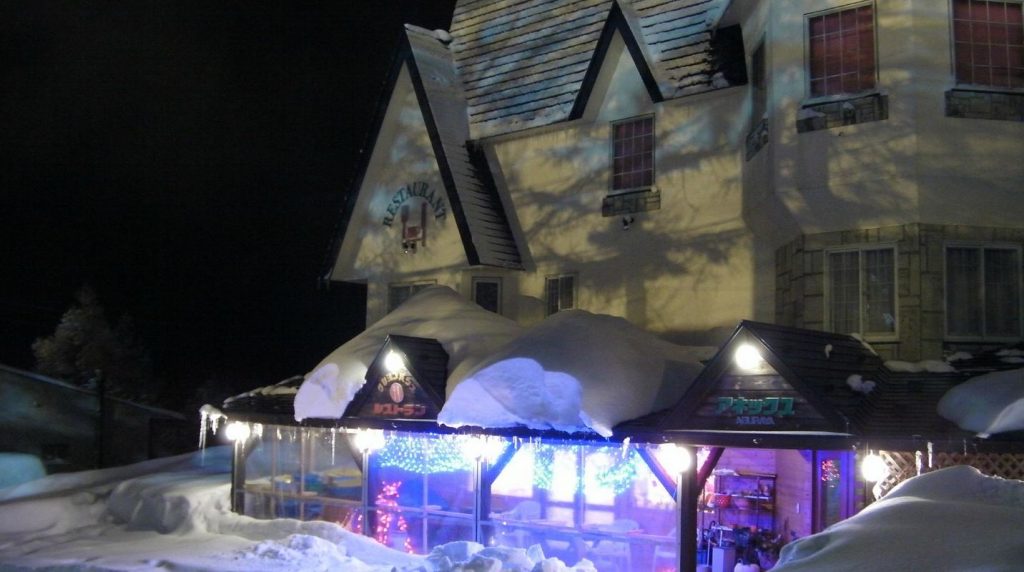 Only a 1-minute walk from the Madarao Kogen ski lifts, the lovely Madarao Lodge Annex Aburaya boasts a hot public bath and ski gear rentals. The Aburaya offers both Western rooms and Japanese-style rooms with 2 carpeted stories, beds and a TV. Japanese-style rooms come with a tatami (woven-straw) floor and traditional futon bedding. All rooms have air conditioning, heating and an attached toilet, while bathing facilities are shared. Free Wi-Fi is available at the dining room, and a free-use washing machine is on-site. Discounted lift passes are available at the reception of this Madarao accommodation and equipment rental is also available at low cost. Contact us for more details and/or a quote.
See more info on this Madarao accommodation or book Madarao Lodge Annex Aburaya in Madarao Kogen now.
White Rabbit Madarao Kogen

Madarao White Rabbit is ski-in self contained Madarao Accommodation. This large holiday rental house is slightly larger a three-story house, with great overlooking views from the dining room of Nozawa Onsen and Shiga Kogen resort areas. Ski equipment hire, free WiFi and free private parking is available on site. Contact us for more details and/or a quote.
See more info on this Madarao accommodation or book White Rabbit in Madarao Kogen now.
More Madarao Kogen Hotels & Madarao Accommodation
Don't mess around. Get the best prices for Madarao hotels and Madarao Kogen accommodation instantly!
Other Madarao Kogen Hotels & Madarao Accommodation
More choices of Madarao Accommodation and Madarao Kogen Hotel
Blueberry Pension is located a 2-minute walk from Madarao Kogen Ski Resort and offers free Wi-Fi at the lobby and a cosy shared lounge with a fireplace. Carpeted rooms come with a TV and western bedding. Some rooms come with a magnificent view of the Shigakogen Mountains. Bathrooms and toilets are shared with other guests. After a day of skiing or hiking, guests at Pension Blueberry can relax in the public bath or warm up by the fireplace.
Altitude Madarao (formerly Fox Alley) has a fantastic location only one minutes walk from the Madarao ski piste. All guest rooms are equipped with ensuite bath and toilet. The hotel is a brick Western-style building with a classic interior. See reviews
Just 500 metres from Madarao Ski Resort, Pension Woody Hill offers ski-to-door access with simple Madarao accommodation. Pension Woody Hill provides a nice Japanese experience with Japanese meals & hosts that speak only minimal English. The pension has comfortable yet basic western twin rooms, with or without ensuite bathroom. A continental or Asian breakfast can be enjoyed as well as free WiFi.
Madarao Elm Pension provides hospitable and comfortable pension style lodging with a female owner. Ski equipment can be rented and stored on site. A concierge service and an ironing service are available at the front desk.
Fujio Pension boasts connecting family rooms something not common in Madarao-kogen pensions. There are also choices of twin room with bath and toilet or a combination of bed and tatami-floored rooms. A popular choice for visitors seeking Madarao accommodation.
Hotel Monaile Madarao has a great ski – in / out location right next to the slopes. Complimentary use of the facilities of Madarao Kogen Hotel and a shuttle service between the hotels is included. Spacious rooms are equipped with a refrigerator, a flat-screen TV and an en suite bathroom.
Located within a very short walk from Madarao Kogen Ski Resort, Hotel Silk Inn offers cosy accommodations and two public hot spring baths that can also be used privately. Air conditioned rooms are fitted with a seating area, an en suite bathroom and a flat-screen TV.
Beautiful sunrise and cloud views can be had from your room window at Mountain Inn Maroudo in the early morning. Pension Maroudo offers a 24-hour hot public bath, ski gear rentals and a fireplace at the lounge. The hosts will collect guests from the JR Iiyama Station.
Guests at Pension Pure can enjoy nice meals and great views of the nearby ski area. Pension Pure offers a 24-hour hot public bath, Western rooms and ski equipment rentals. This pension is only thirty minutes by bus from JR Iiyama Station and a 15 minute walk to the ski area.
Tangram Hotels | Tangram Ski Accommodation
Hotel Tangram
Madarao Tokyu Resort Hotel Tangram is a spacious and modern Western-style hotel – casual and reasonably priced, offering bed and breakfast. A range of facilities including a bright restaurant area with big windows overlooking the Tangram Ski Circus slopes. Every guest room is a spacious 40 square metres. See reviews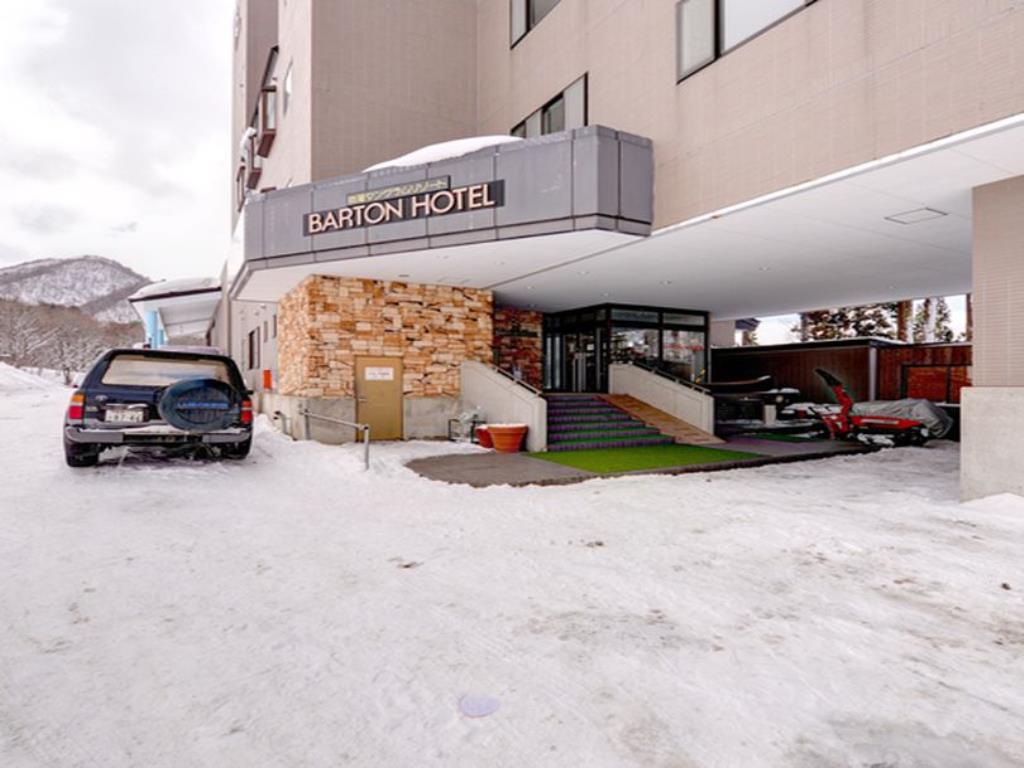 Barton Hotel
Barton Hotel is only twenty minutes by car or taxi from Myokokogen station on the way to Madarao & Tangram. The hotel offers a variety of room styles, offers both an inside and outside onsen and is conveniently close to local ski resorts. Please note that guests with a tattoo may not be permitted to enter public bathing areas and other public facilities. To use the property's free shuttle from Myokokogen Station, please make a reservation at time of booking.
Madarao Accommodation Map
View Madarao Accommodation Map in a larger map
Request Madarao Accommodation
Need some help booking your Madarao accommodation or Madarao hotel? Please fill in your details below
Powered by

EMF
Online Form Builder