There are a number of high quality ski resorts in the region – the two most obvious being ski Madarao Mountain Resort (aka Madarao Kogen Ski Resort) and Tangram Ski Circus (aka Tangram Ski Resort). Nearby you can also find Togari Onsen, Kurohime Kogen, Nozawa Onsen and the Myoko Kogen resorts.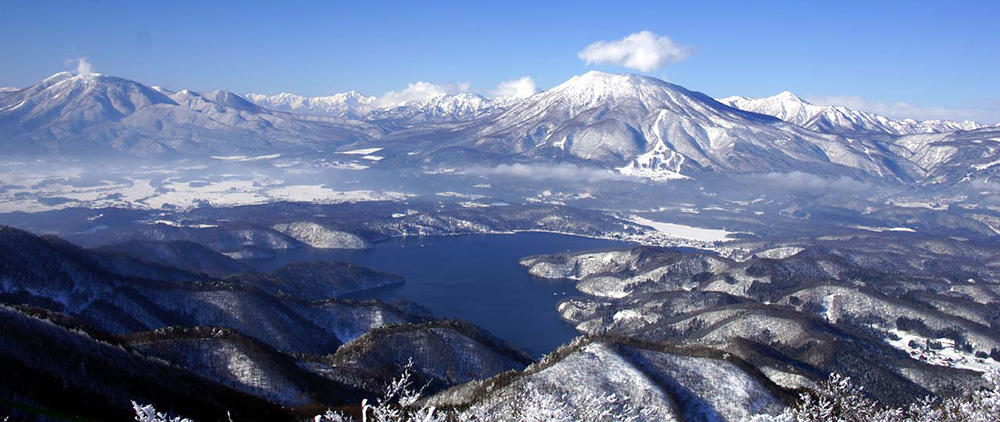 Ski Madarao | Ski Tangram
You can check out current conditions at Tangram Ski Circus and Madarao Kogen via our live web cams or our Madarao weather page. Do you need lift tickets? Numerous bargain packages (lift tickets, discount coupons and ski packages can be found – particularly mid-week or in low season. Check out this page for packages and coupons or one of the local tourist offices before heading up the mountain.
Ski Madarao | Ski Tangram
Madarao Kogen Ski Resort and Tangram Ski Resort sit between Iiyama City and Shinano-machi in Northern Nagano prefecture on opposite faces of Mt. Madarao. They are interconnected and you can ride both resorts in the same day with the 5,000 yen "Mountain Pass". They resorts are medium-sized with well-rounded courses that suit all levels of skiers and snowboarders. Smooth pistes, moguls, and terrain parks are all available, but these resorts' specialties are trees and powder, often referred to locally as "Madapow."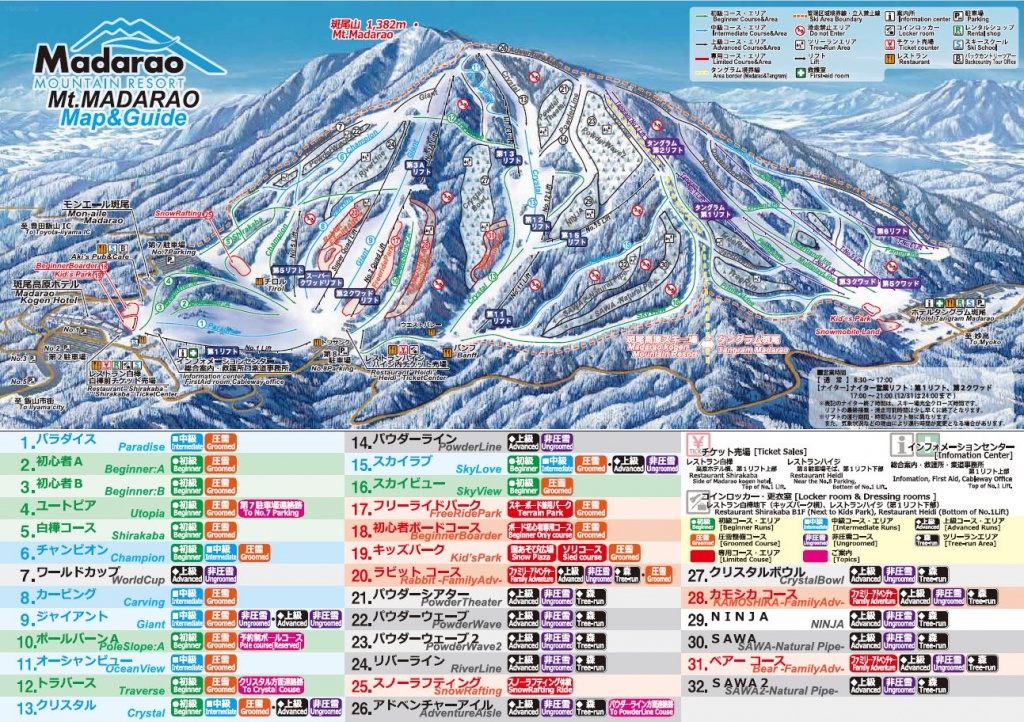 Mt. Madarao's proximity to the Sea of Japan, which you can see from the summit on a clear day, blesses it with plentiful powder snow which is left ungroomed on over half of its courses. A number of tree runs are open throughout both resorts, and the overall geography of the area prevents anyone from getting helplessly lost in the side country. Courses such as Crystal Bowl in Madarao and Anzu in Tangram are quite wide, making it easy to find powder even into late morning and early afternoon. Both resorts have also introduced entry level tree runs for intermediate level skiers/boarders and families.

There are plenty of great accommodation options in both resorts. These range from lodges providing basic backpacker beds, to mom and pop pensions, right up to some freshly renovated large hotels with onsen hot springs, indoor pools and restaurants.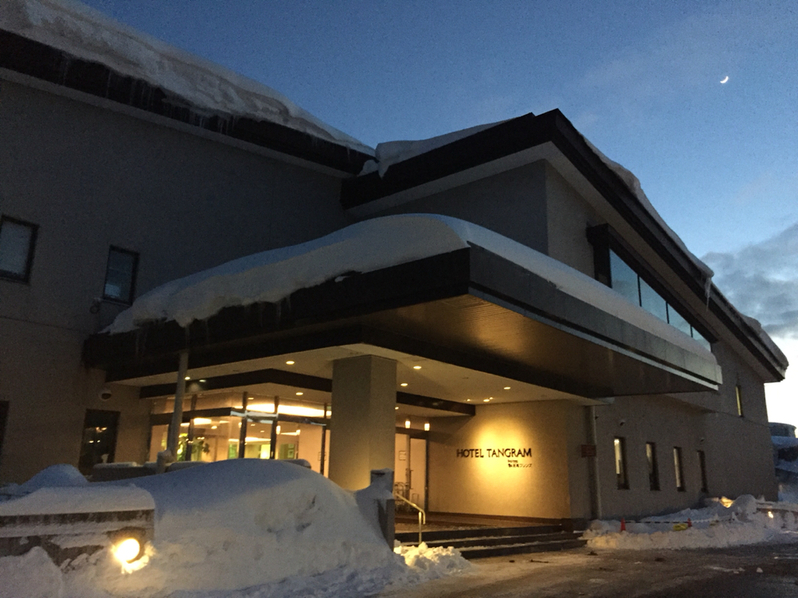 Park rats can enjoy beginner to intermediate level jibs and kickers here as well, with ride-on and jump-on rails and boxes, and jumps from 3 to 8 meters in length. The sidewall of the park has also been pruned into a gentle (but powdery) quarter pipe. Those looking for more extreme or natural features may be interested in the Ninja course, which begins with a sizeable drop off of a log into the valley below.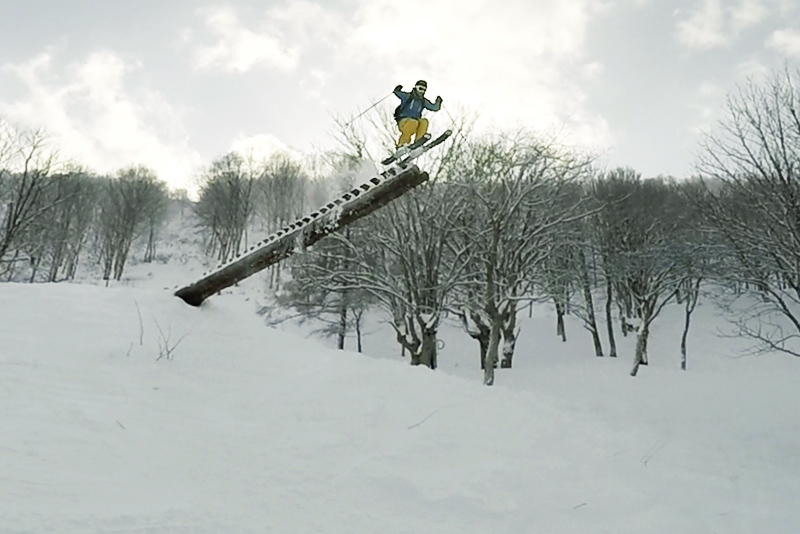 For lunch, there are plenty of restaurants on the Madarao side to try, and Tangram offers delicious Japanese standards at their Hotel cafeteria. At Madarao, my personal recommendation is the Aki's Burgers in Restaurant Tirol (1,400 yen). In Tangram, try the Tarekatsu-don (1,100 yen). If you would like a view, grab a window seat at Restaurant Heidi to watch as people wipe out in the park.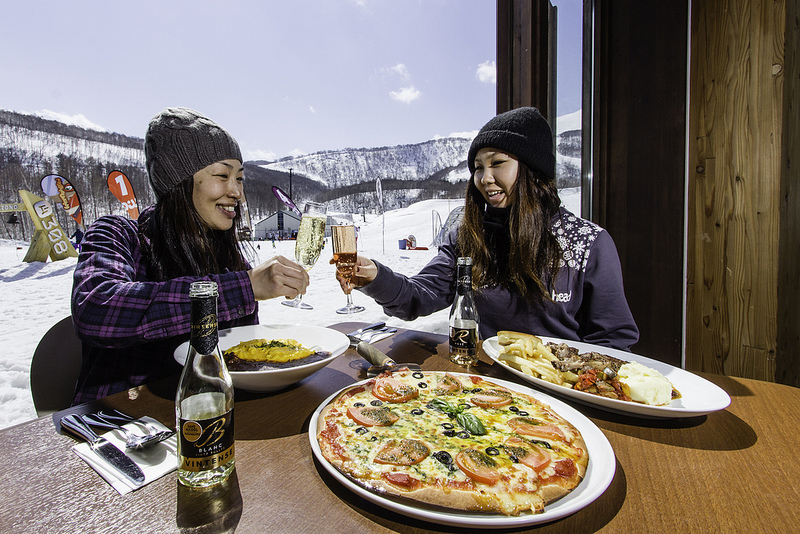 If you'd like to take a break from skiing, you can also try snowshoeing, snow rafting or snowmobiling while you're here. Snowmobiling runs from 2,000 to 6,000 yen depending on the course. Snow rafting is 500 yen. Kids can enjoy sledding in the kid's park area for 500 yen.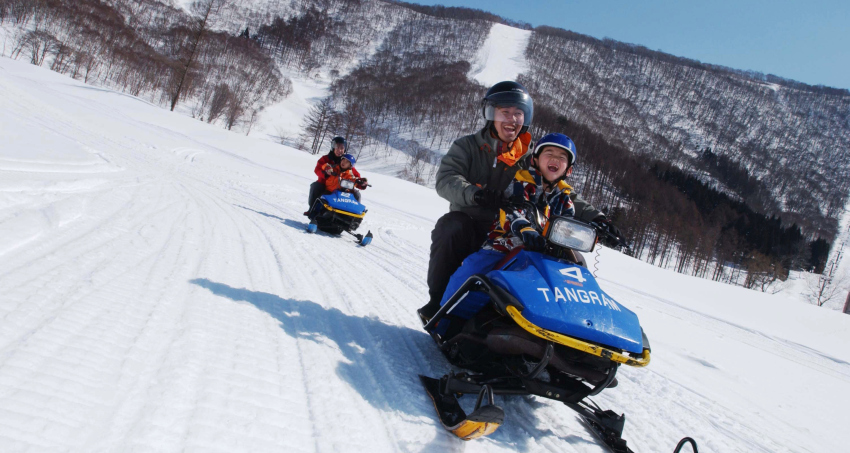 Ski Madarao and Ski Tangram have something for everyone. The range of terrain and tree courses can keep you entertained for days and the mountain pass is a great value. With increasing English language service, good public transportation, and activities for kids and non-riders too, this is a highly recommended area for any ski trip.
Tags: Ski Madarao, Ski Tangram, Madarao Mountain Resort, Tangram Ski Resort, Madarao Tangram.