Onsen in Madarao Kogen
Madarao Onsen to Visit
Madarao Kogen Hotel
Opened in 1998, the Madarao Kogen Onsen hot springs in the Madarao Kogen Hotel draw natural hot spring water from 600 meters underground with Madarao onsen water boasting many unique qualities. The hot spring water warms your body through, and the reddish chloride water smoothes your skin. The sodium-calcium chloride spring is also good for muscle aches, cold constitution, and tiredness. It will make you relaxed and comfortable, especially if you are extremely exhausted or cold after a full day on the slopes.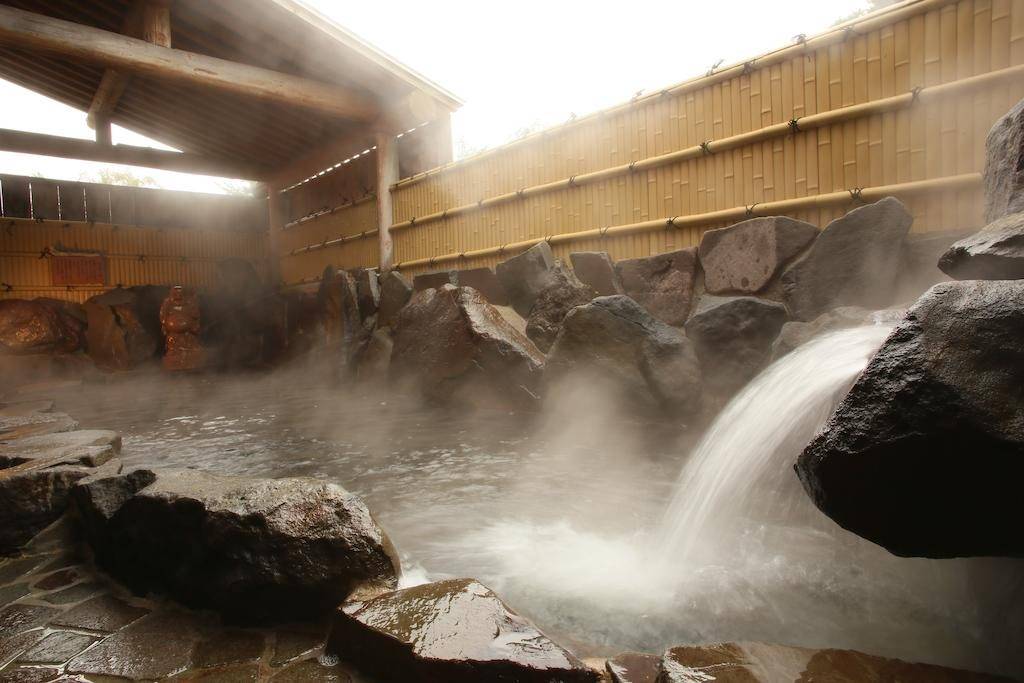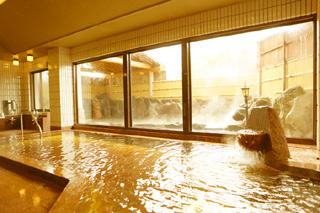 Beyond Madarao Onsen
There are several fine public onsen in the near vicinity, although many of these require the use of a car. These include:
Yutaki Onsen on Route 117, Hokuryu Onsen in Iiyama City (with fabulous views from the outdoor hot spring (rotemburo) of the five peaks of the Hokushin region and the Sekita mountain range),
Togari Onsen with two well known rotenburo (outside pools)
Madarao Kogen Onsen where one can enjoy a relaxing mountain onsen located more than 1000 metres above sea level.
Toyoda-mura Onsen Koen Momiji-so (phone 0269-38-3030) situated between Kijimadaira and Madarao is open 10:00 - 20:00 (closed 
Wednesdays). Adults are ¥500 and children ¥350.
Local town onsen are also available and quite inexpensive but usually consist of only one smallish bath. Look for the this symbol (right) on maps and signs when seeking onsen.
Check this onsen page for further details.