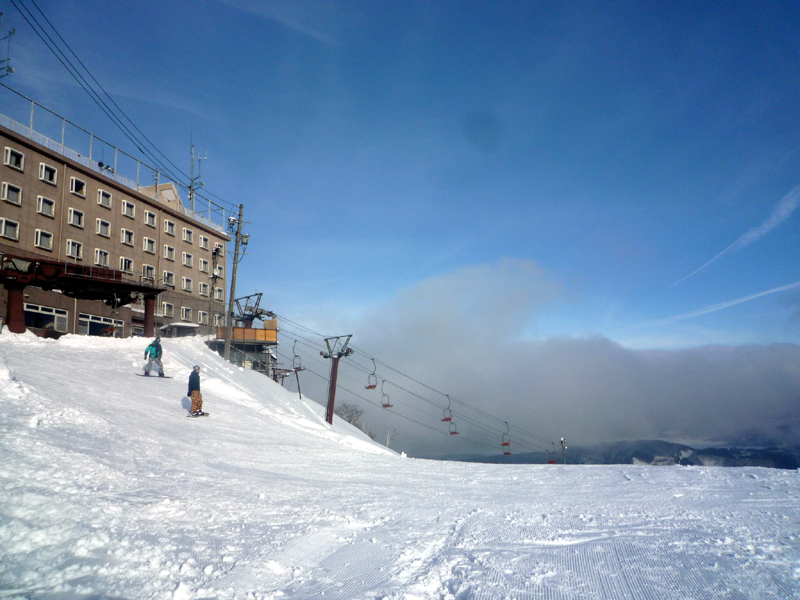 Madarao Sympathique Ski Resort
Madarao Sympathique Ski Resort (斑尾高原サンパティックスキー場) was a small resort near Madarao Kogen Ski Resort behind the Madarao Sympathique Hotel that opened in 1984. The resort had been the subject of closures in recent years. It was again declared bankrupt in April 2017 and we are not aware of the current operating status or future plans. A potted history (in Japanese) is available here.
The area has a vertical drop of 190 metres and is best suited to skiers and snowboarders at beginner and lower intermediate levels. There is one beginner run and one intermediate course as well as one short advanced course. This resort is usually uncrowded, although with only two lifts each the queues could be long on certain days. The Sympathique Hotel restaurant has a good range of food at a reasonable price. There is also a restaurant at the top of the hill with moderately expensive food.

Madarao Sympathique Ski Resort: Stats
Longest Run: 1,200 metres
Half Pipes: No
Terrain Park: Yes (pipe, jump, etc.)
Child Care and/or Kids Plan: Yes
Cross-country available: Unknown
Elevation: 960 metres
Vertical Drop: 190 metres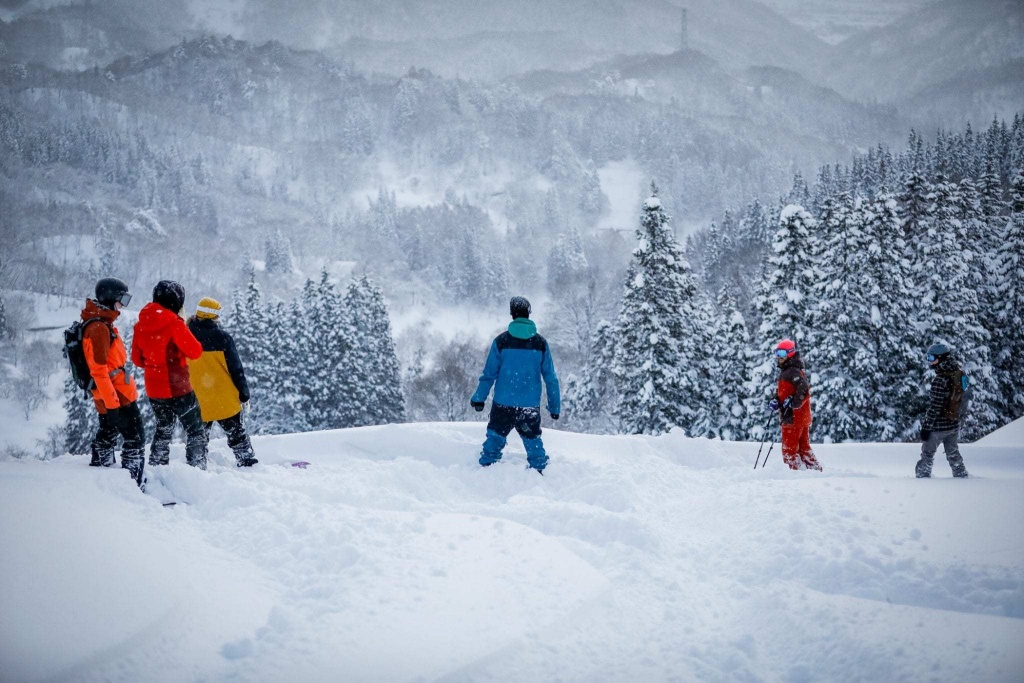 Madarao Sympathique Ski Resort: Map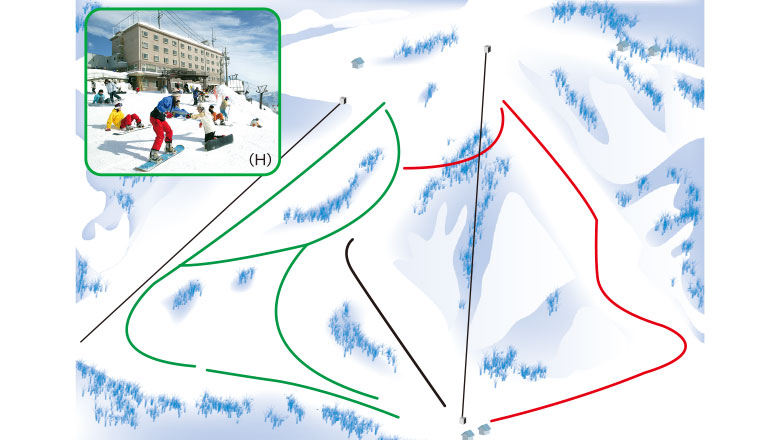 Madarao Sympathique Ski Resort: Ski Runs
Lifts: 2+2 Trails: 4+3 (Beg: 40% Int:50% Adv:10%)
LIFT TICKETS 2011/12:*

AVERAGE SNOW DEPTH

One Day Ticket:
¥2,000
Dec
47 cm
Half Day Ticket:
¥1,600
Jan
188 cm
Two Day Ticket:
¥3,700
Feb
251 cm
Three Day Ticket:
¥5,200
Mar
258 cm
Night Ticket
¥1,500
Apr
170 cm
Madarao Sympathique Ski Resort: Contact
Phone: 0269-64-3216 | No current website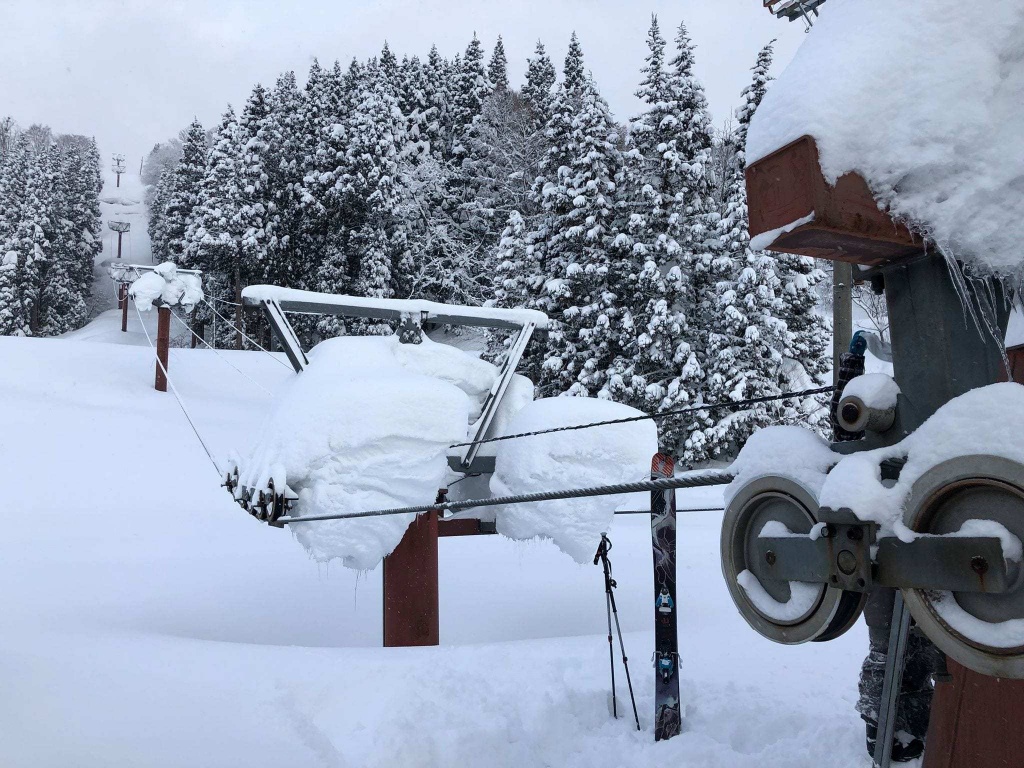 Madarao Sympathique Ski Resort: Access Map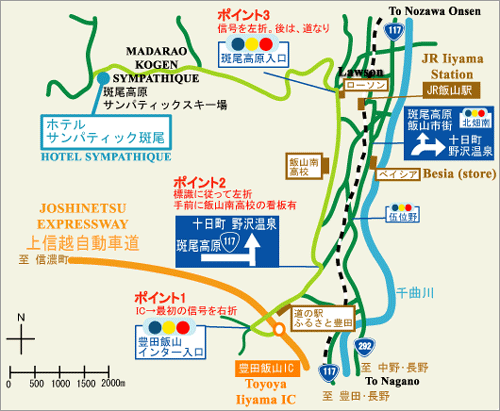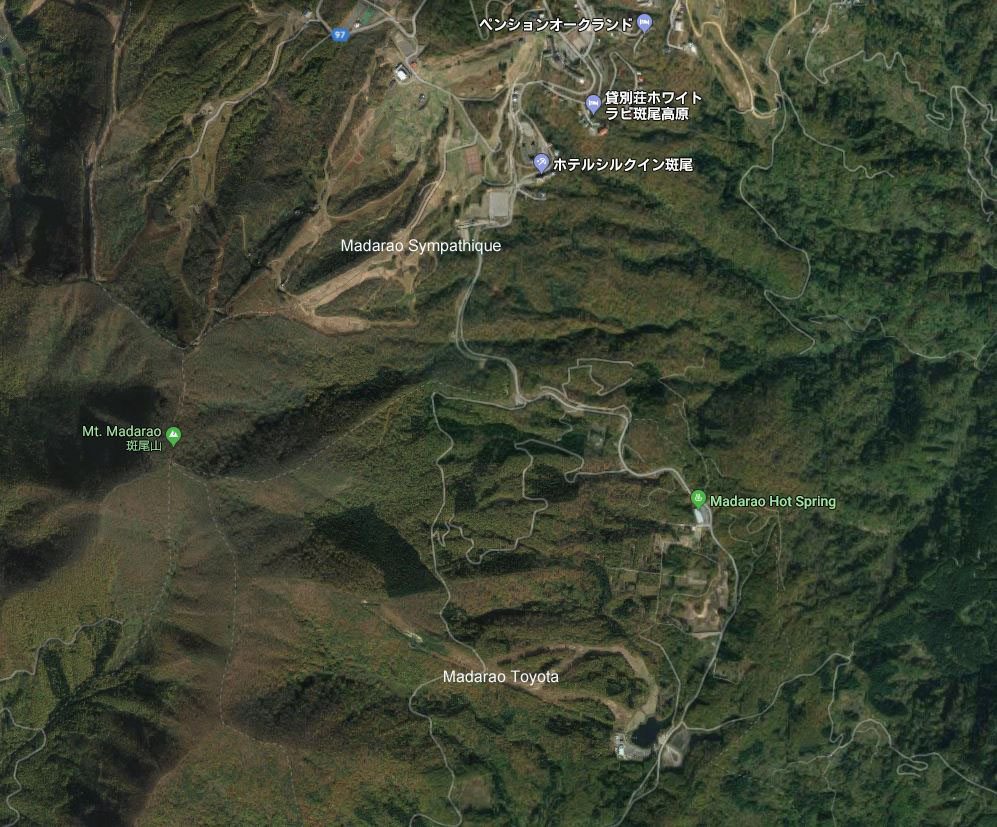 Madarao Toyota Ski Resort
Madarao Toyota Ski Resort (斑尾高原 豊田スキー場) in Madarao-Kogen was opened in 2003 but closed in 2012. However you can reach the top station of the old resort area via a backcountry tour. It's referred to as the abandoned lift run by those in the know. It's situated about 3km down the road from Madarao. You can access it from the peak of Madarao by skiing the side country to a specific access point.
See a blog (in Japanese) here.