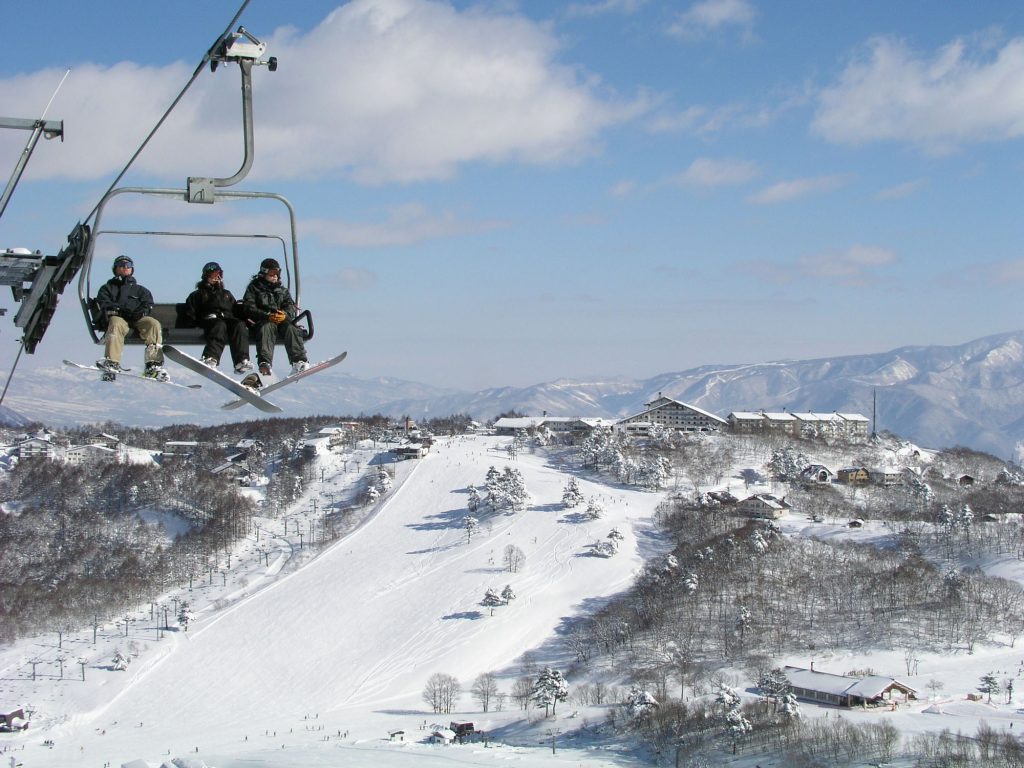 Madarao Kogen Ski Lift Passes & Discount Coupons
We are pleased to provide information on Madarao Kogen ski lift passes information, Madarao/Tangram joint resort passes and discount lift passes for the 2020/21 Japan ski season. You can find a number of Madarao lift passes, discount coupons, links and information below.
For regular Madarao Kogen ski tickets & lift pass information please check here for Madarao Kogen Ski Resort and here for Tangram Ski Circus.
More information re Madarao Season Passes can be found here.
More information re joint Nozawa/Madarao Season Passes can be found here.

Madarao Kogen Ski Lift Passes: Discount online tickets
You are able to pre-buy discount Madarao Kogen Ski Lift Passes or download discount coupons via the sites below. In some cases you may need a Japanese address for delivery. Please ask your accommodation if it's possible to have them delivered to your Madarao hotel.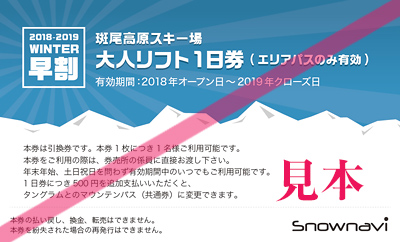 Madarao Kogen discount online tickets: Links
Japanese only

Mount Buller Discount
Do you hold a Mt Buller Season Pass? You're in luck – you can ski free for three days, plus score 50% off further lift passes for the rest of your trip.
To get a hold of your discounted lift tickets in Madarao you will need to email estore@skibuller.com.au to request a letter from the Mount Buller office. You will need to take this printed letter plus your Mount Buller Season Pass to Madarao with you. Once you reach Madarao take these to one of the Madarao Ski Resort Ticket Offices – located in Restaurant Heidi and at the side of Restaurant Shirakaba alongside the Madarao Kogen Hotel. They will approve your request and give you a three day lift pass for free. You can also at that time purchase any extra days at a discounted rate.
All-access ski lift pass
Another great deal is if you purchase the Shin'etsu Shizenkyo Super Value ticket. It comes with five tickets that can be exchanged for passes at 21 different ski resorts in Nagano, including Madarao. The price is 21,000 yen, so each ticket is only 4,200 yen, and it includes extra deals like lunch or onsen vouchers. At Madarao, the super value ticket gets you a one-day lift pass (4,500 yen) and a 1,000 yen lunch voucher, so you'll save 1,300 yen each day! Numbers are limited.
Tags: Madarao Discount Coupons, Tangram ski lift passes, Madarao Lift Tickets, Madarao discount ski ticket, Madarao Kogen Ski Resort, Madarao ski coupon