Madarao Ski Trail Maps & Piste Guides
Below we have linked a collection of Madarao Ski Trail Maps, Madarao Course Maps, Resort Piste Guides for Madarao, Madarao Kogen Ski Resort and Tangram Ski Circus. Please be aware that some links change and some maps are updated without us knowing. If you find a broken link or are aware of an update for Madarao Kogen lift & trail maps please do let us know!
Madarao Ski Trail Maps, Madarao Kogen Trail Maps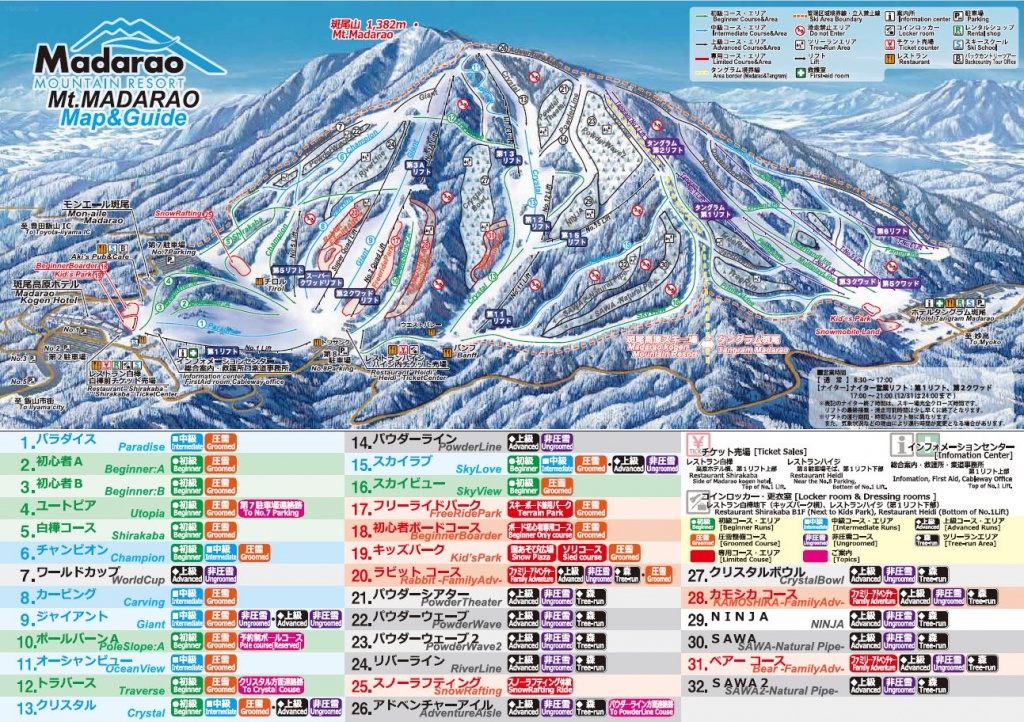 Need a car? Madarao car rentals. Pick up at Iiyama Station.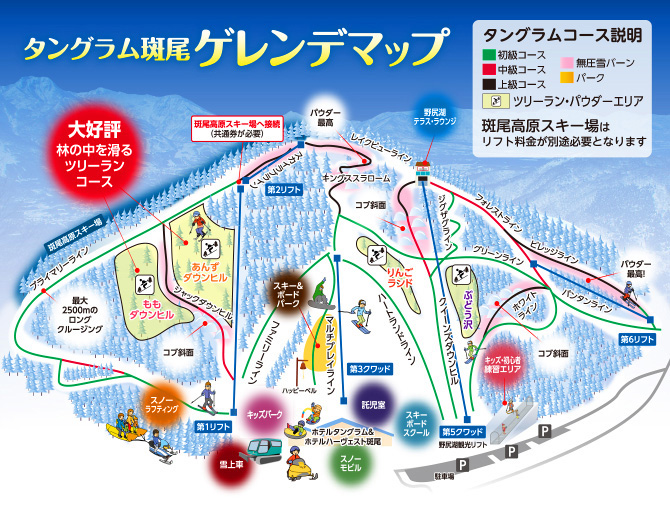 Whilst skiers can discover the best of Madarao and Tangram resort using these Madarao piste guides please note that, like any resort around the world, there are certain rules and regulations. Please follow them for your own safety and that of others. Not following them may also result in the loss of your ski pass.

We are constantly looking to bring visitors the latest up to date Madarao Kogen piste guides and trail maps. If you are aware of more recent Madarao Kogen or Tangram Trail Maps please contact us.
Mount Madarao Google Map