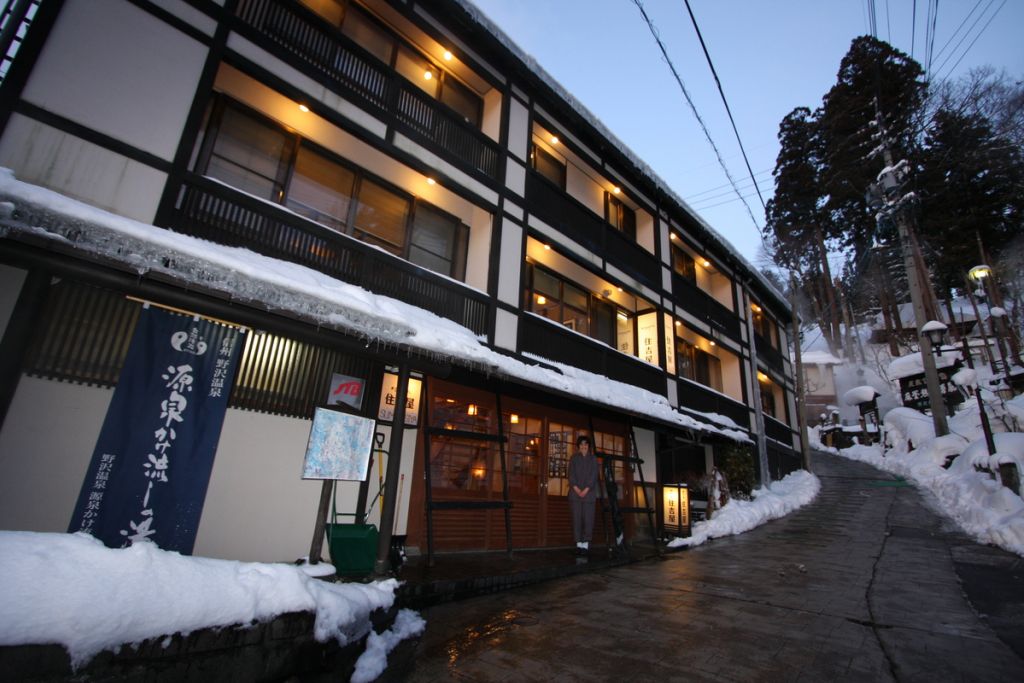 Nozawa Onsen Accommodation
The largest range of Nozawa hotels and Nozawa Onsen accommodation available!
Book Nozawa Onsen accommodation now as part of your ski trip to Madarao.
There is nothing like combining light Japanese powder snow with a rich cultural experience and a deep soaking onsen. The village caters to this perfectly with a wide range of accommodation in Nozawa Onsen including ryokan & traditional inns, budget accommodation options, minshuku, pension, ski lodges, hotels, inns or self-contained apartment lodgings. So there will always be a number of Nozawa hotel options to suit both your style and budget. Nozawa Onsen offers dozens of choices in Nozawa Onsen Hotels and Nozawa Accommodation
Don't waste your time sorting through other sites that offer only a handful of hotels in Nozawa, then make you wait while they check availability. Save time and effort – check availability and book your Nozawa hotels online and instantly below. It's all secure too and backed by some of the largest accommodation providers.
Can't find accommodation in Nozawa Onsen? Try Togari Onsen across the valley.
Search Nozawa Onsen Hotels with our valued partners – get instant confirmation!
What are you waiting for? Check for Nozawa accommodation availability now!
Still can't find what you want? Send us a accommodation request or ask a question.
Tags:
Book Nozawa Hotels Online, Nozawa Onsen Hotels and Nozawa Onsen Accommodation